Participatory Monitoring of Coal Mining in Colombia: Report on workers' perspectives on a Just Transition
Throughout 2022, CNV Internationaal conducted participatory monitoring in the mining sector in Colombia. The aim was to collect workers' opinions on different aspects of the energy transition in Colombia's coal sector from a labor perspective.
General characteristics of the participants
This report presents the outcomes of the Participatory Digital Monitoring conducted among a total of 128 workers affiliated with the mining sector in Colombia's northern region. The participating companies included Carbones el Cerrejón, Drummond LTDA, and Prodeco, operating in the departments of Cesar, La Guajira, and Magdalena in Colombia.
The monitoring process was carried out entirely anonymously, enabling us to gather accurate and unobstructed information.
The lack of a transition plan would normally be a cause for strikes or collective bargaining. However, having personal debts with the company that employs the mineworkers puts pressure on them to stick to their daily work activities, even in situations that would usually call for actions. Coal workers frequently find themselves in debt to the companies they work for due to the credit facilities extended to their employees.
According to the survey results, 38% of the 128 workers are in debt.
Level of debt to the company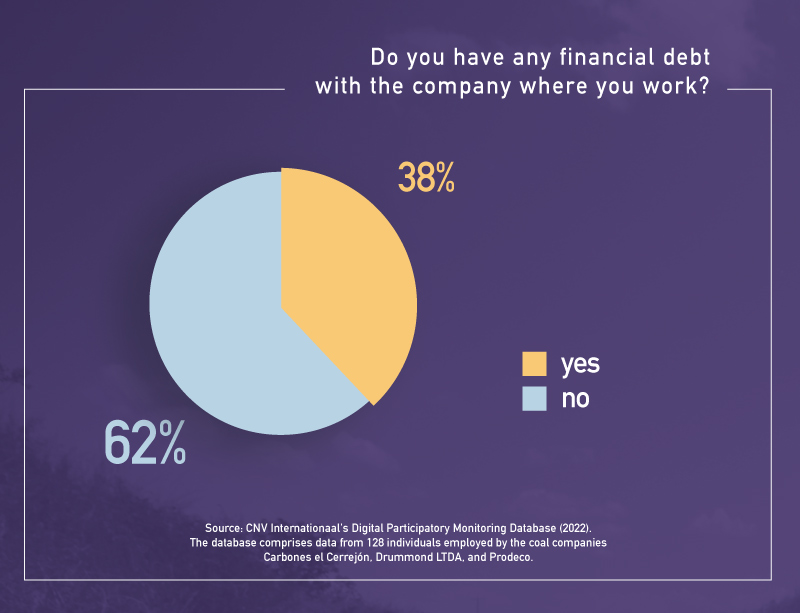 A crucial part of a Just Transition is economic diversification. Workers' perspectives on the possibilities for economic diversification of the region depent on their future prospects for their own land. Hence, it becomes imperative to explore the mining workforce's inclinations, enabling the implementation of an investment program in various productive sectors in conjunction with the region's industrial and economic potential. This endeavor aims to alleviate the repercussions of coal mining companies' departure. According to the survey, the sectors that garnered significant interest for future employment were commercial and industrial sectors, both at 13% and 21% respectively.
Employment diversification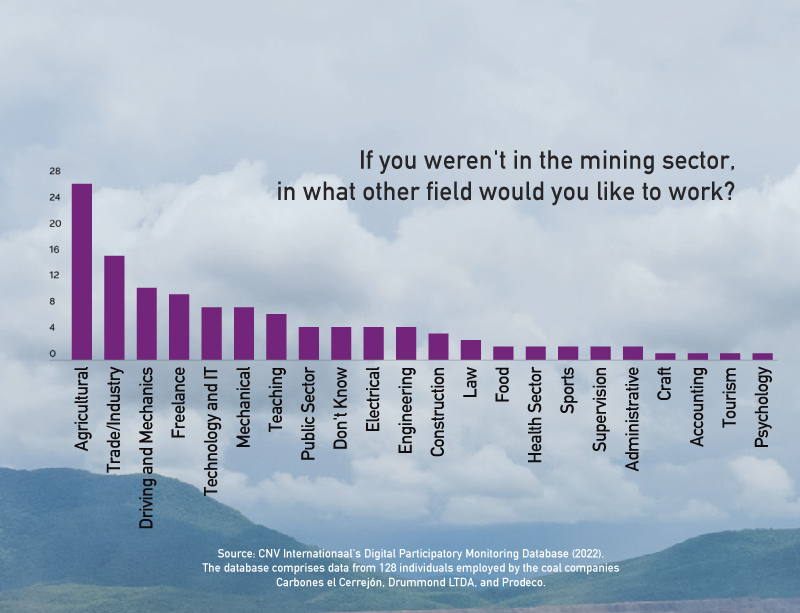 Economic potential of the region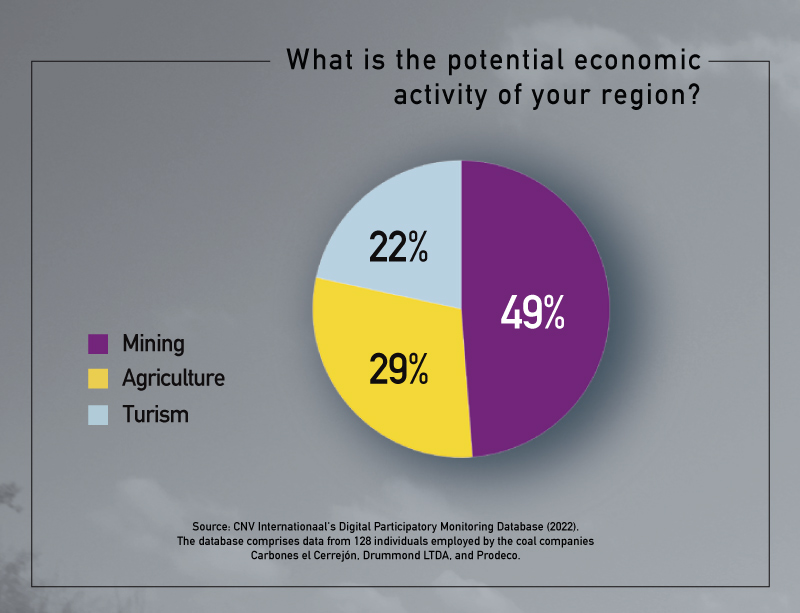 Perspective on potential new coal mining operators in Colombia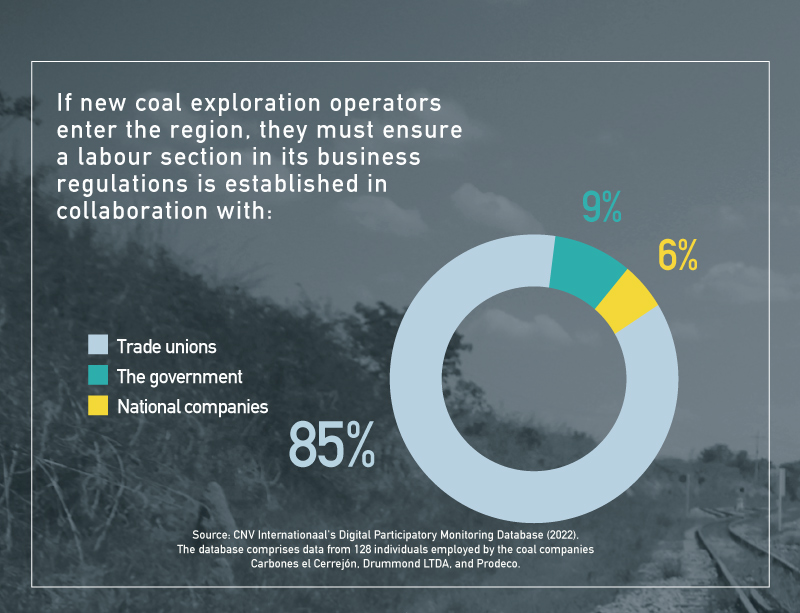 Outsourcing, besides being deemed an anti-union practice by companies, also serves as a mechanism to absolve multinationals from their contractual responsibility to manage workers in the event of an operation shutdown. According to the responses of 128 workers, 88% believe that outsourcing has increased over time.