Seven principles for a just transition
The Stockholm Environment Institute (SEI) is an international non-profit organization that, through research, addresses environmental and development challenges in order to provide solutions for a sustainable future.
To achieve this, the institute seeks to connect science and decision-making."Seven principles to realize a just transition to a low-carbon economy"is a guidance document published in 2020. It provides a framework for making the concept of just transition a reality as economies decarbonize.
The importance of this research for a just transition process in Latin America is related to the orientation and methodology of the study. The concept of "just transition" is based on an extensive review of literature. It has been used - and framed - by labour organizations, business organizations, researchers, civil society and different national governments.
This guide highlights seven principles that address compensation and employment measures for affected workers. It also considers multiple ways to ensure the protection and restoration of the environment, industry diversification, socio-economic inequality mitigation and gender inequality comprehension.
Leaving no one behind
We invite you to read the present document in which we present their principles. We consider them as a key for an imperative transition that leaves no one behind in the Latin American region.
1. Actively encourage decarbonization.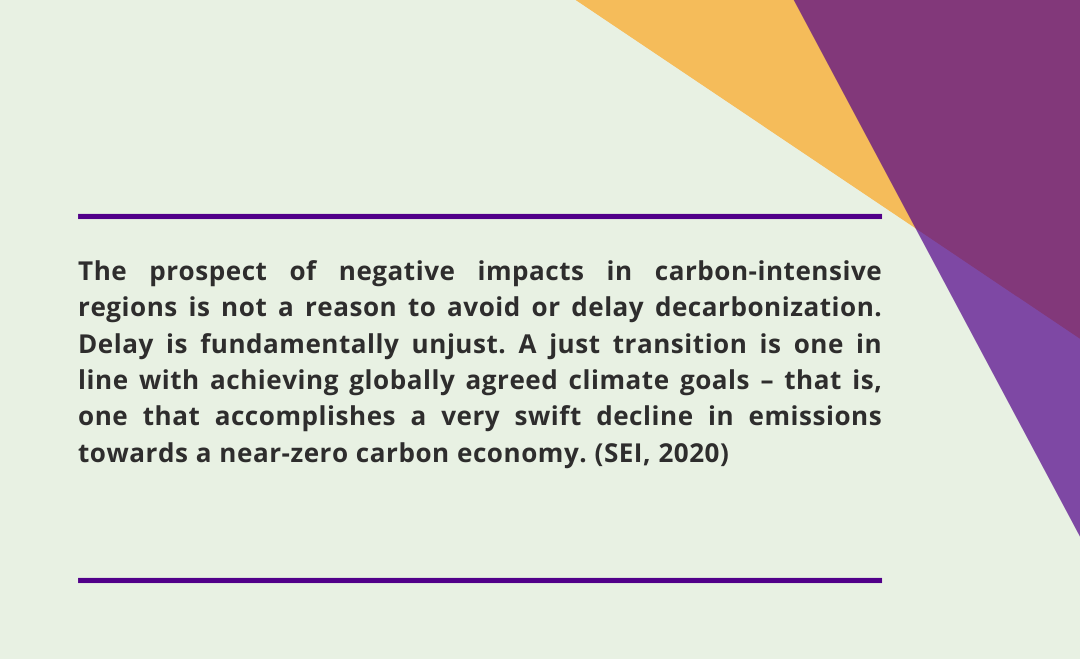 2. Avoid the creation of carbon lock-in and more "losers" in these sectors.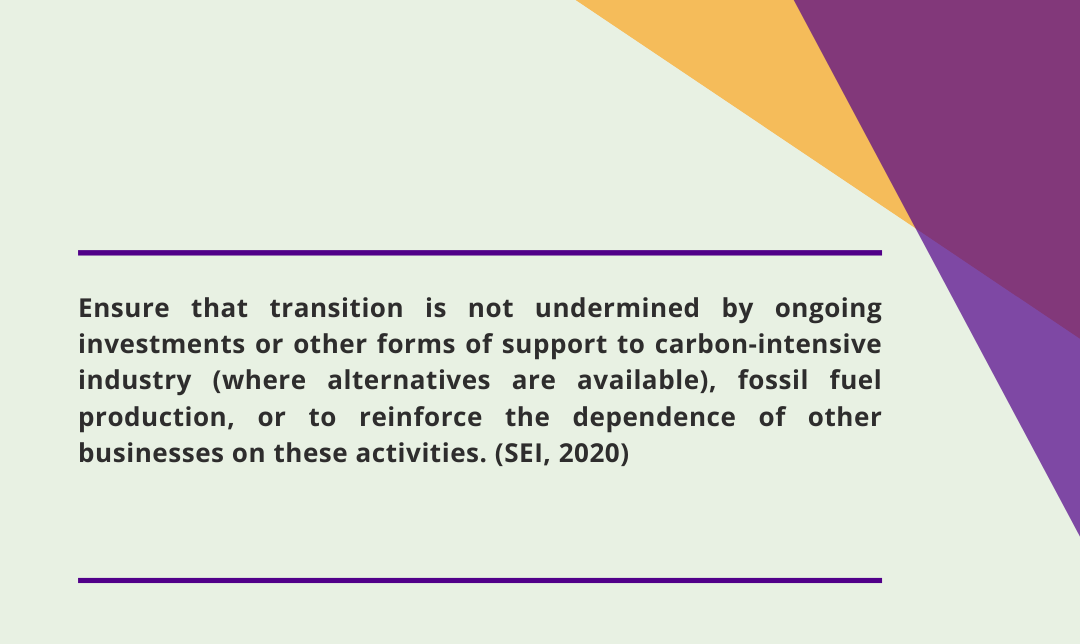 3. Support affected regions.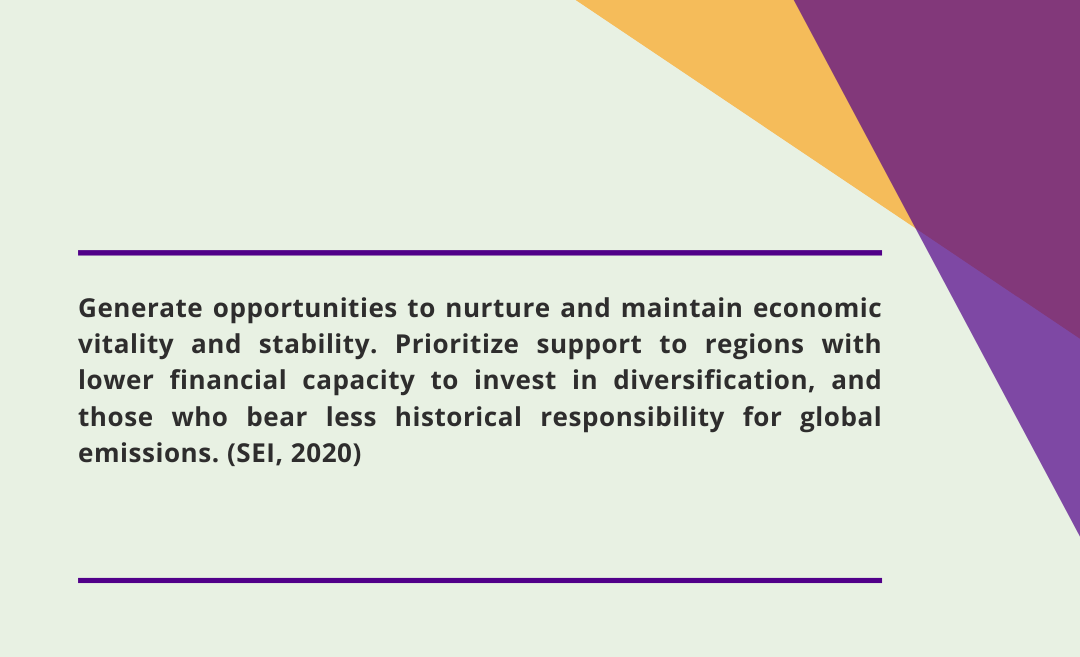 4. Support workers, their families and the wider community affected by closures or downscaling.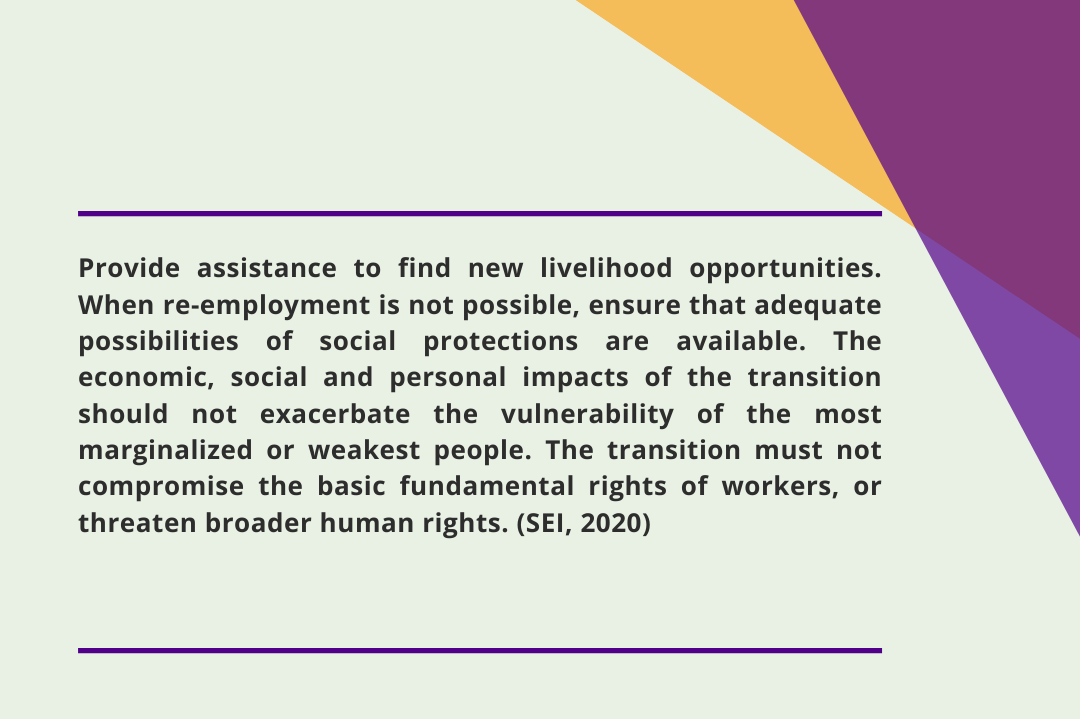 5. Clean up environmental damage, and ensure that related costs are not transferred from the private to the public sector.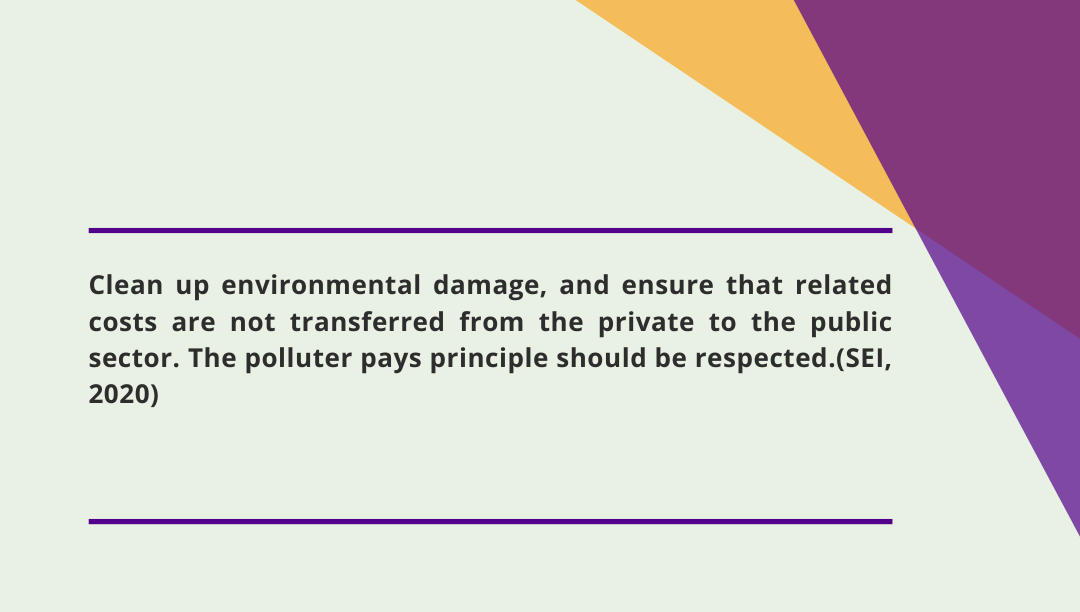 6. Address existing economic and social inequalities.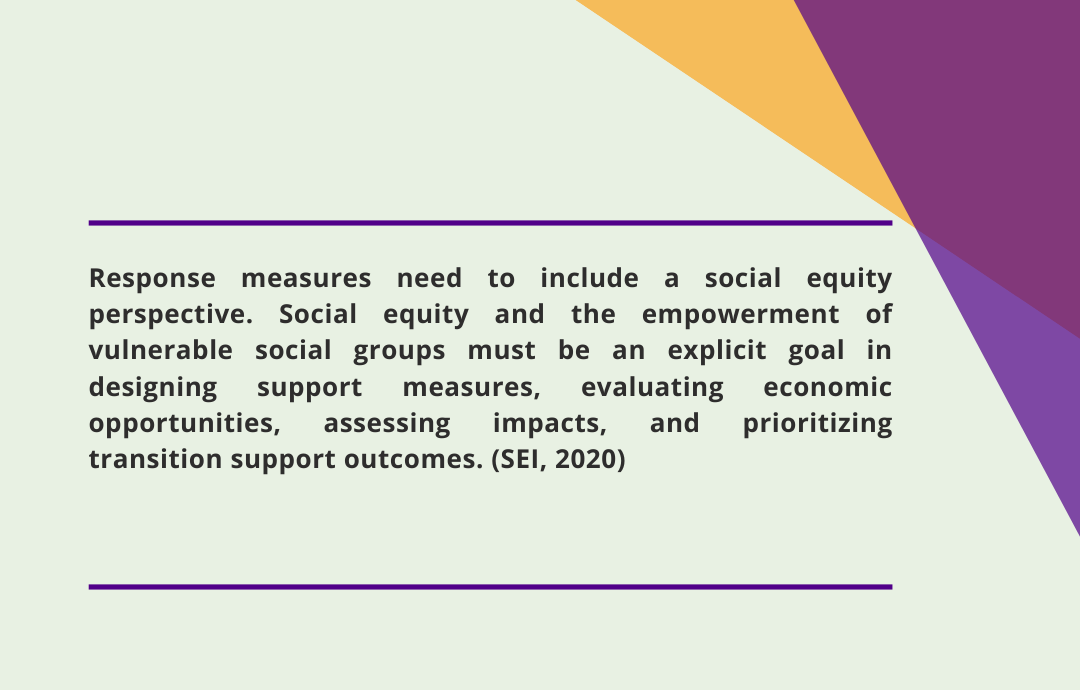 7. Ensure an inclusive and transparent planning process.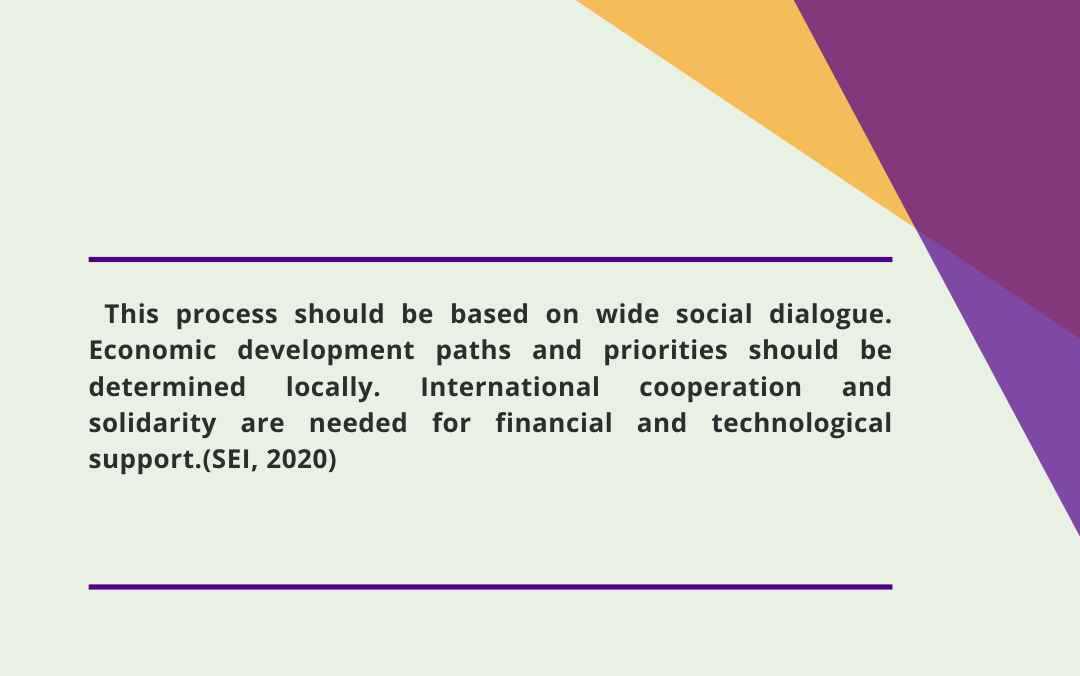 As stated by the Stockholm Environment Institute, all principles must be implemented simultaneously. In the document you will find examples of how to carry out this work. The guide provides a series of recommendations.
Next to that, it also frames a series of constants and common experiences where the energy transition has been developed without taking into account social aspects:
Multi faceted support programmes
Past experiences suggest that passive labour policy measures, such as early retirement, adjustment allowances and compensation schemes, are helpful in the short term. Unfortunately they are insufficient in the long-term.[...] The best outcomes tend to emerge from multi-faceted support programmes. They include re-skilling and job-seeking support, but also mental health services. Best outcomes also emerge from those that are closely tied to the characteristics of the local or regional labour market.
Inequalities
Mine closures offer an example of how transitions can exacerbate existing inequalities. Unaddressed environmental damage exacerbates harm to indigenous communities already rendered vulnerable by the operational phase of mining itself.
To avoid these impacts, and to make the most out of the opportunities that change brings, transitioning regions will almost certainly need a range of investments and other financial support mechanisms – including business support, public infrastructure investments. Debt restructuring for municipal governments will help ensure that provision of basic services continues".
Political change
"Deindustrialization leads to major political change. It links with the emergence of populist politics as a response to a sense of existential insecurity. But, at the same time it increases poverty, inequality and social instability. Out-migration leads to the decline of the population. As a consequence fiscal challenges makes it difficult for local authorities to continue to provide basic services".
Taking into account the Colombian case, the closure of mines requires a social perspective that accompanies and goes hand in hand with the process. Without a social perspective, closure will have serious consequences not only for workers wellbeing, but also for their families and the entire coal dependent region's economy.
In addition, these situations are exacerbated in a context of post-conflict and enormous migration. However, we still have time to mitigate this impact. To achieve this, union and local organization are necessary, but also the actions of the actors of the international coal chain. Never before has corporate social responsibility played such an important role.