Prodeco-Glencore hires more and more outsourced workers at the cost of direct unionised mine workers in Colombian coal mines.
During the month of April, trade union workers in the coal sector united to call on the company Prodeco-Glencore to respect workers' rights and to end anti-union judicial persecution in Colombia.
In reality, up until now, the process of transferring the mining titles has not been completed.
The company continues to hire other qualified workers to carry out maintenance, while the union leaders were sent home.
Company prohibits access to the unions
According to the Workers' Collective for a Just Transition, the company has taken legal action to lift the privileges of union leaders, arguing that there is no longer an employment relationship because 3 of the 5 mining titles have been handed over.
The workers' unions call on the company to respect Colombian law as well as the guarantees the unions have obtained over many years.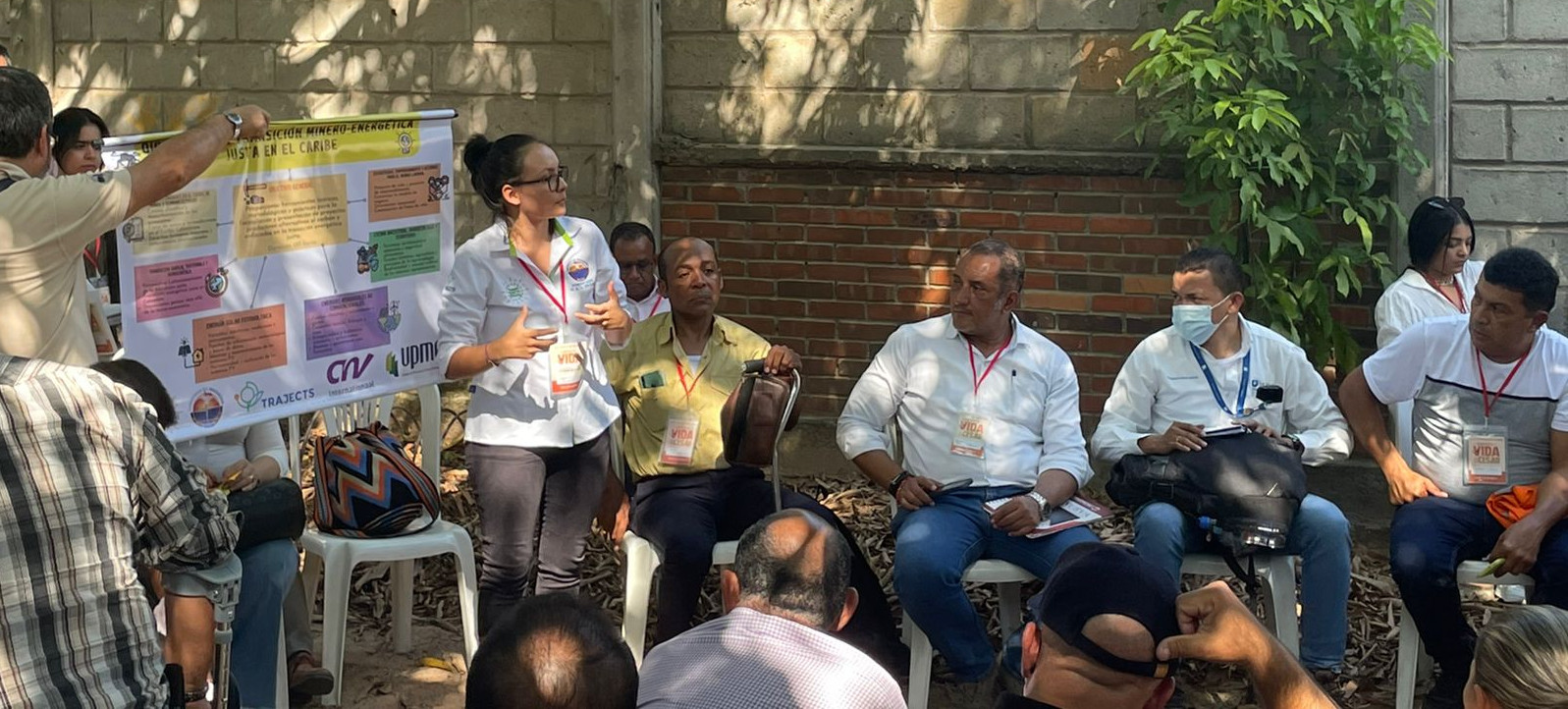 A previous meeting of the Worker's Collective outside the mines
On the other hand, trade union organisations have lodged a complaint with the Colombian Ministry of Labour.
The complaint has been filed because of the company has been hiring outsourced employees to do work that the trade union leaders could do.
This approach is a way to prevent the leaders from visiting the companies and establishing contact with other workers.
The return of the mining titles has not been concluded
The process of transferring the mining titles has to date not yet been completed. In addition, the company has a set of obligations for the maintenance and care of the mine, which requires qualified workers to carry them out.
An example is the Calenturitas mine. It remains in a state of care and maintenance, and all Prodeco Group companies continue to receive dividends for their share in the activities carried out in the coal chain infrastructure.
Sick Prodeco-Glencore workers and union members fired
Currently, Prodeco purchases coal from other mines and markets it, thus remaining in operation in the country. However, the company continues to use the return of the titles as a pretext to fire both sick and unionised workers.
Direct workers replaced by outsourced miners
Prodeco has hired external employees to replace the regular workers. As a result, unionised workers can't return to work even though they still have a valid contract.
This shows how Prodeco avoids handing out direct contracts and how it promotes the precarisation of labour in Colombian mining.
The workers' unions also call on Glencore investors to put into practice their Corporate Social Responsibility policies and start paying attention to how the multinational behaves in the countries where it extracts raw materials for the world's energy supply.
Publication date 03 07 2023