CNV Internationaal is inviting you to the webinar "Social dialogue, key to a just energy transition" next Tuesday 2 November at 16.00h (CET). The changing energy world market has huge impact on people working and living in the coal mining region in Colombia. They experience the impact of the changing world market every day. We are pleased international experts and various stakeholders, will contribute and share their views on how to achieve a Just Energy Transition.
During this online event we are going to address the transformations of the energy sector focussing on the case of Colombia. The changes already have tremendous impact for workers and communities in Cesar and La Guajira, mining regions in the north of Colombia.
For this occasion we invited international experts representing the Colombian government, energy companies, the Dutch embassy, the International Labour Organization, representatives of the Workers 'Collective for Just Transition and the International Trade Union Confederation ITUC.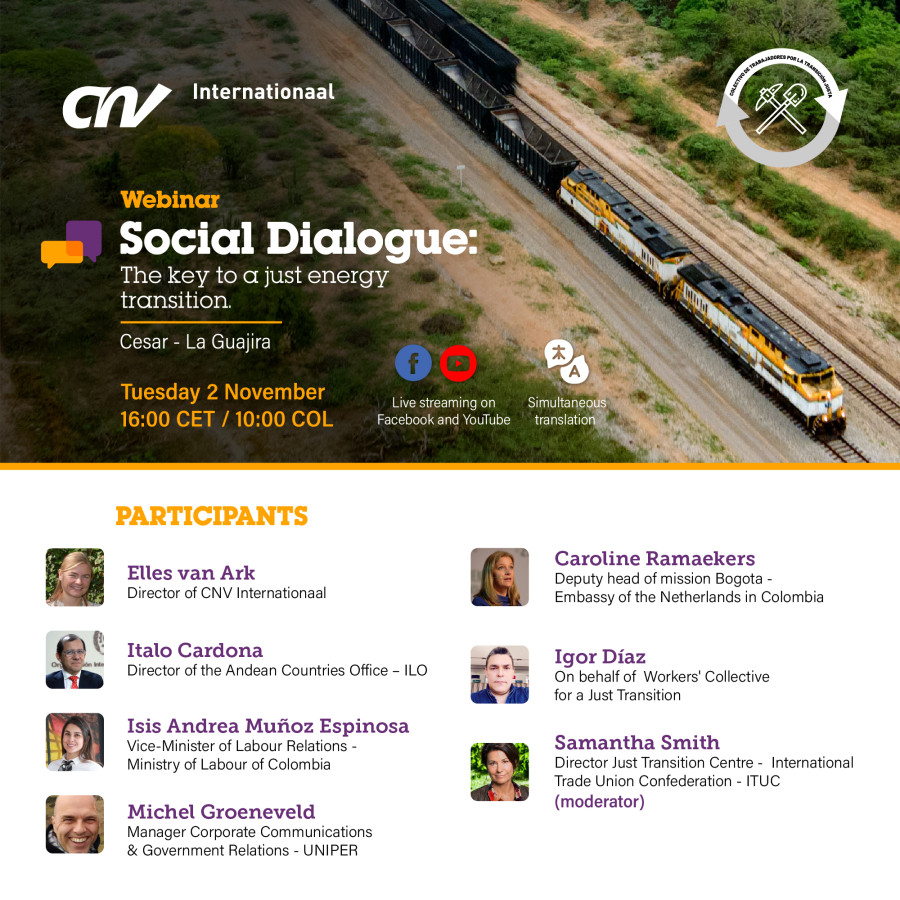 Union leaders of the organizations that belong to the Workers' Collective for a Just Transition will also share their experiences regarding the social and labour transformations of this sector.
We invite you to join this online event next Tuesday 2th November 16.00 h CET (10.00 h. Colombia time)!
Publication date 29 10 2021